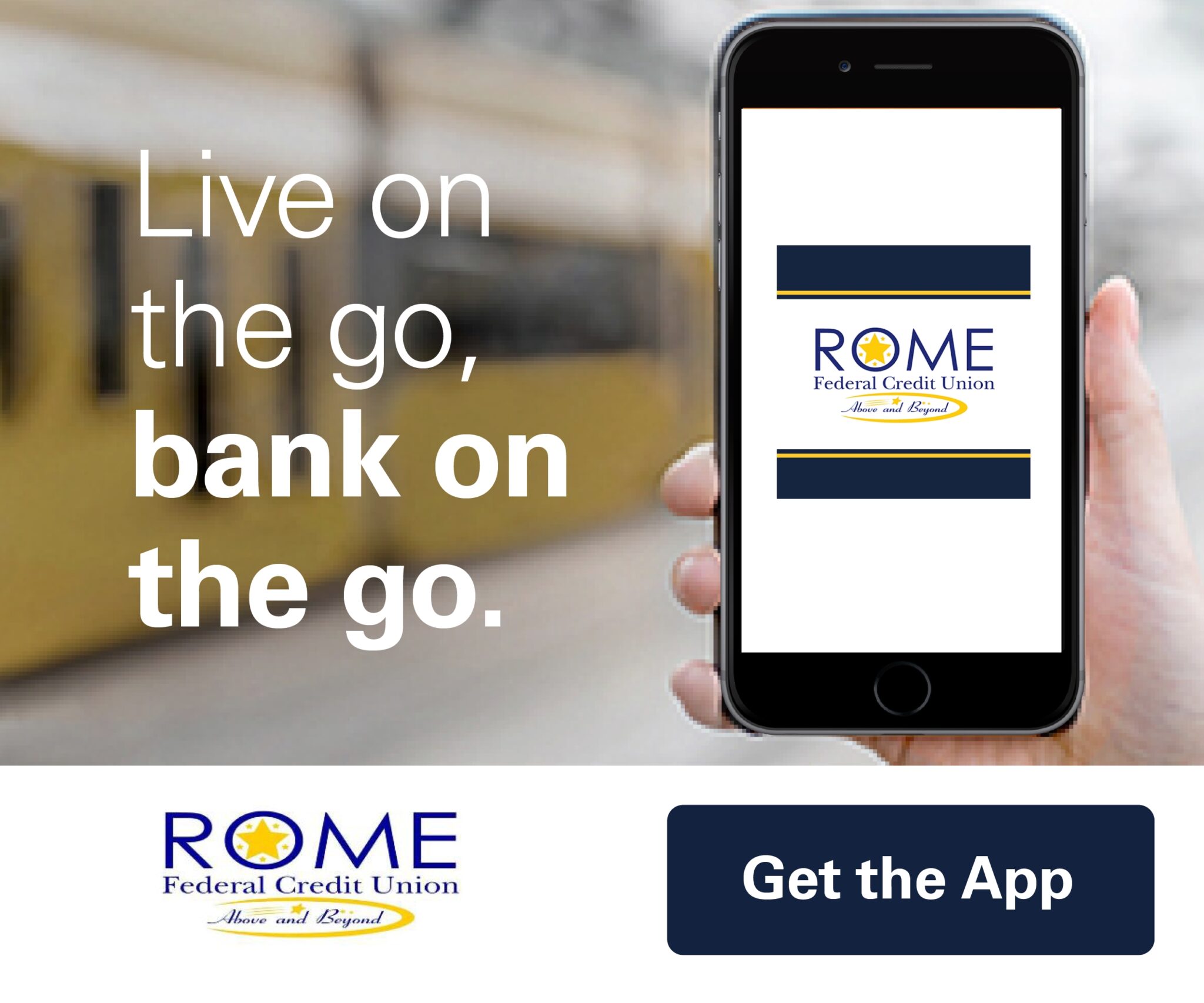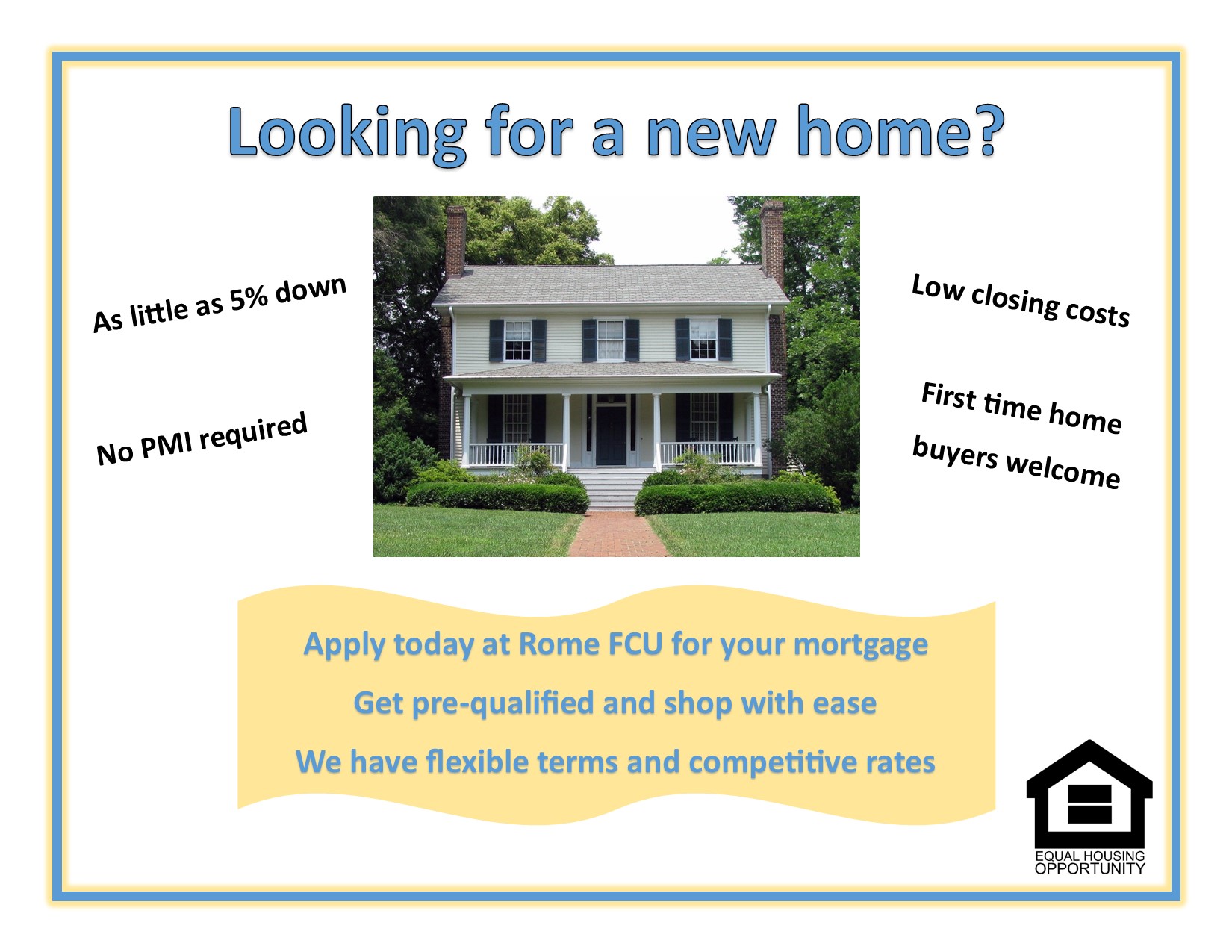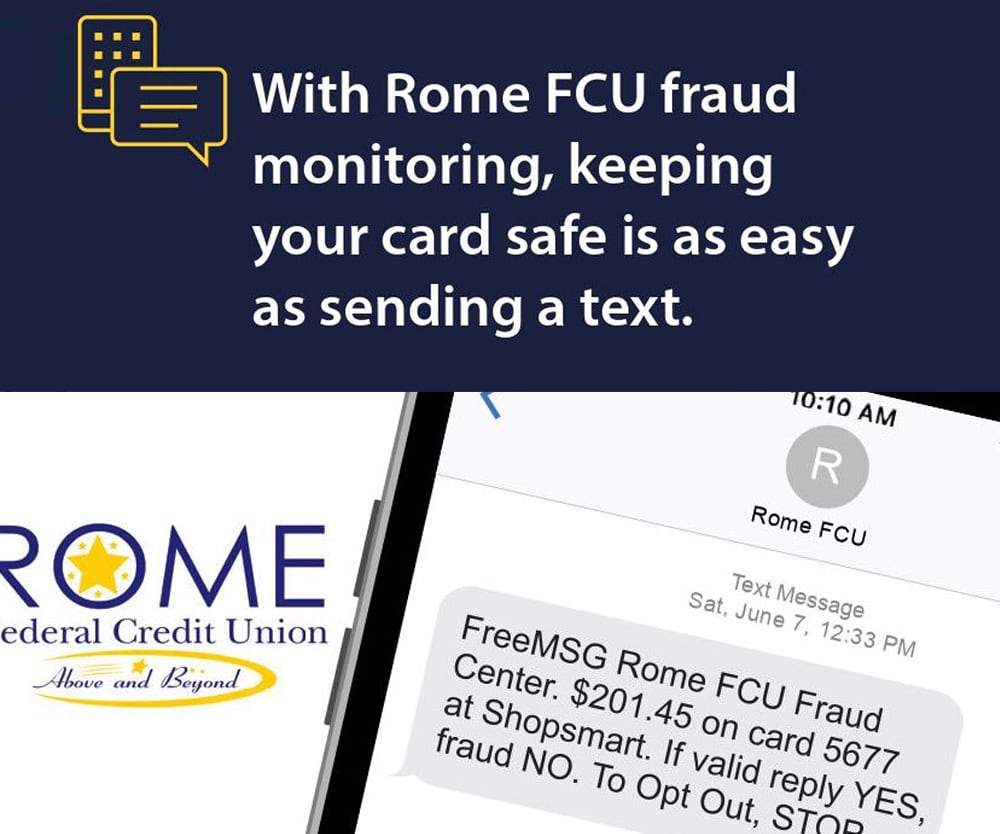 The Annual Meeting of the Rome Federal Credit Union was held on March 29, 2022. The following incumbent director was re-elected to serve an additional 3 year term: Jacqueline Maggio, Board member.
If you live in Rome, you can join & earn up to $40!
The National Credit Union Administration has approved the Rome Federal Credit Union's application for a Community Charter. That means that if you live, work, worship or attend school in the city of Rome, you can become a member! We're excited to extend membership to those of you who previously were not eligible to join. Please stop in today and take advantage of our special membership promotion where you can earn up to $40.
Alloya Corp FCU
Albany, NY
221381715
For Further Credit
Rome FCU
Routing 221379536
Final Credit
Member's Account Number, Name & Address