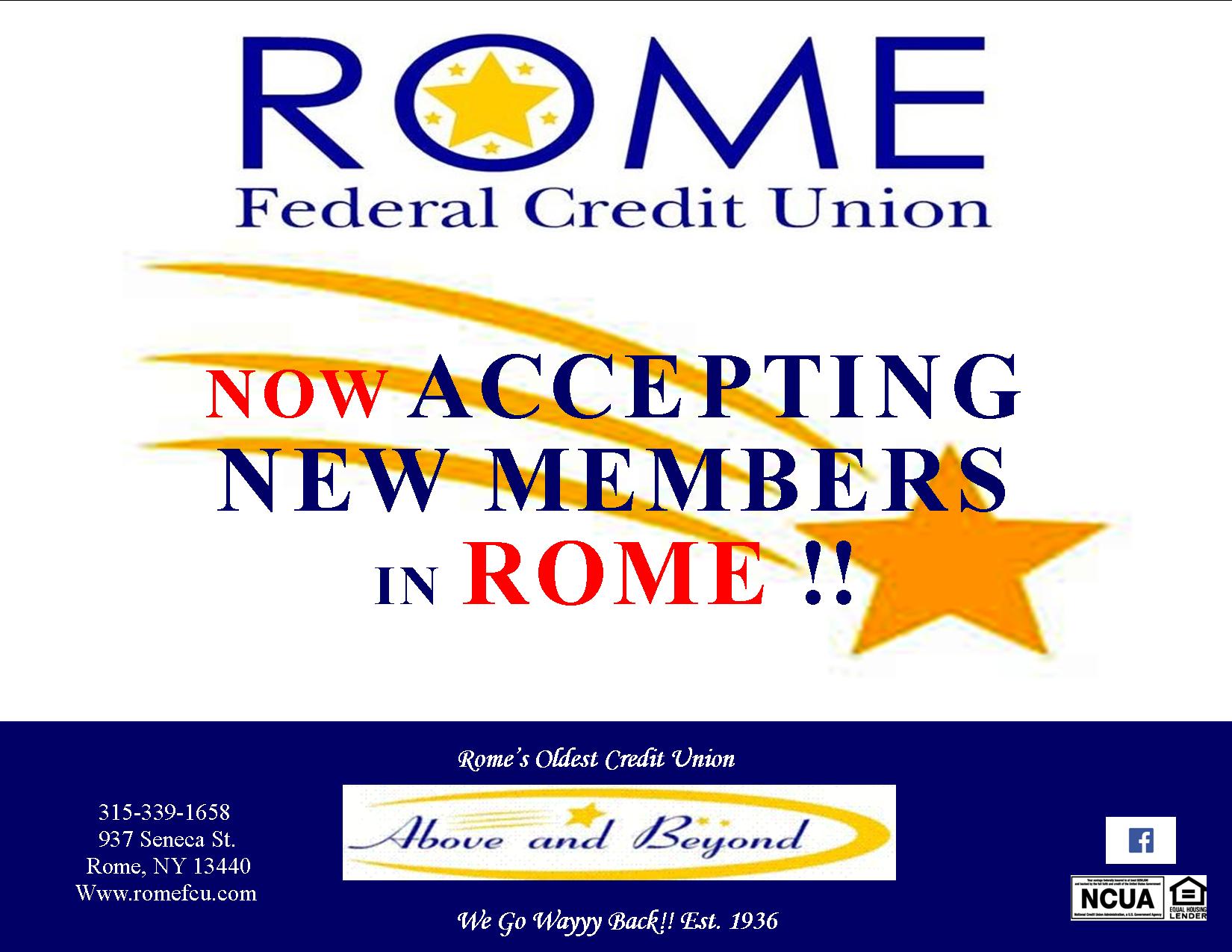 Latest News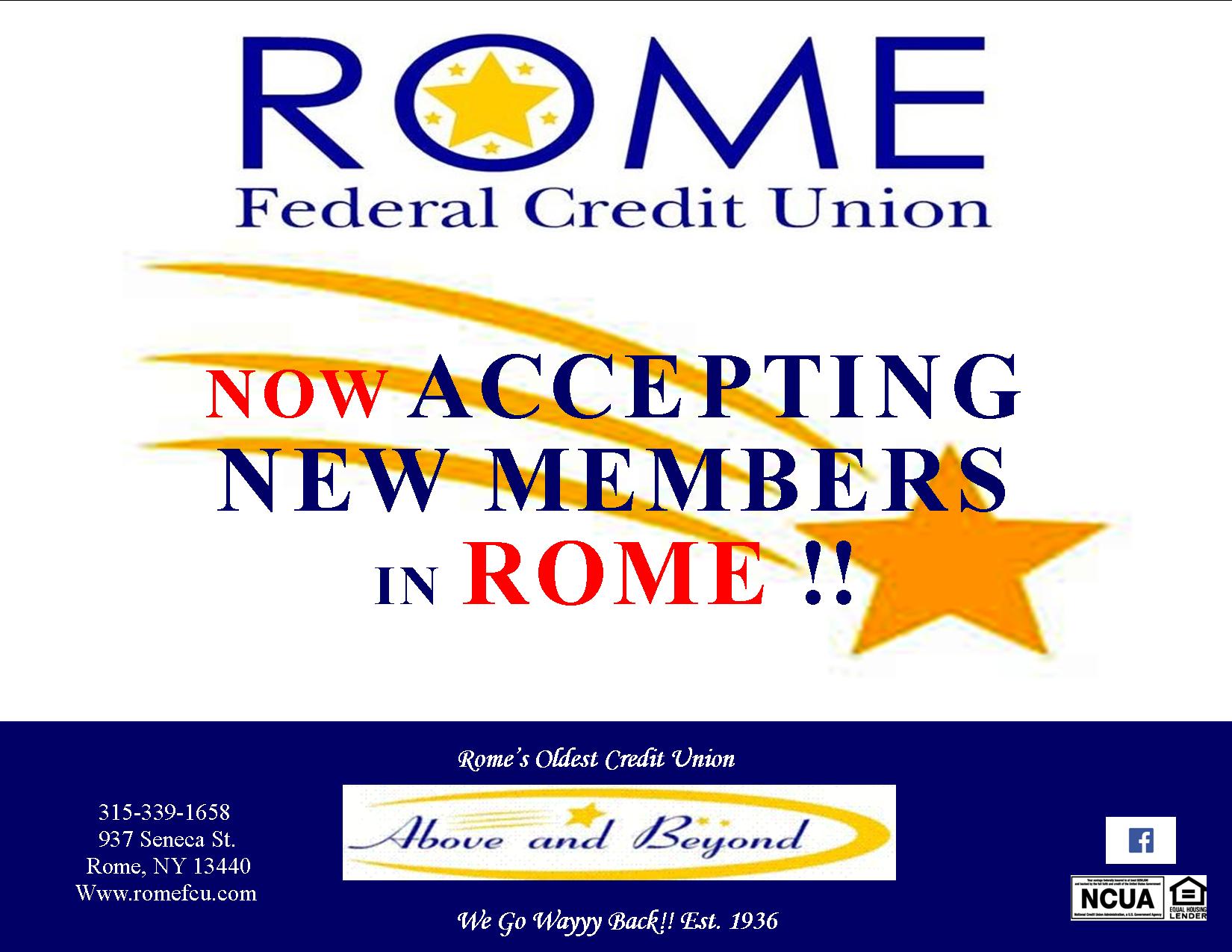 The Annual Meeting of the Rome Federal Credit Union was held on March 25, 2019. The following incumbent director was re-elected to serve an additional 3 year term:
Jackie Maggio
The Rome Federal Credit Union Supervisory Committee currently has 2 vacant volunteer positions. The Supervisory Committee members meet on a monthly basis and perform a variety of tasks that help to insure that members receive the very best in service.
If you are interested please call 315-339-1658 or email romefcugroup1@romefcu.com
Rome Federal Credit Union now serves anyone who lives, works, worships or attends school in Rome, NY. For more information call 315-339-1658
Thanks to all of the generous donations from our members we exceeded our fundraising goal for Credit Unions for Kids Miracle Jeans Day!!! Our staff rocked their favorite jeans today in support of our local Children's Miracle Network Hospital.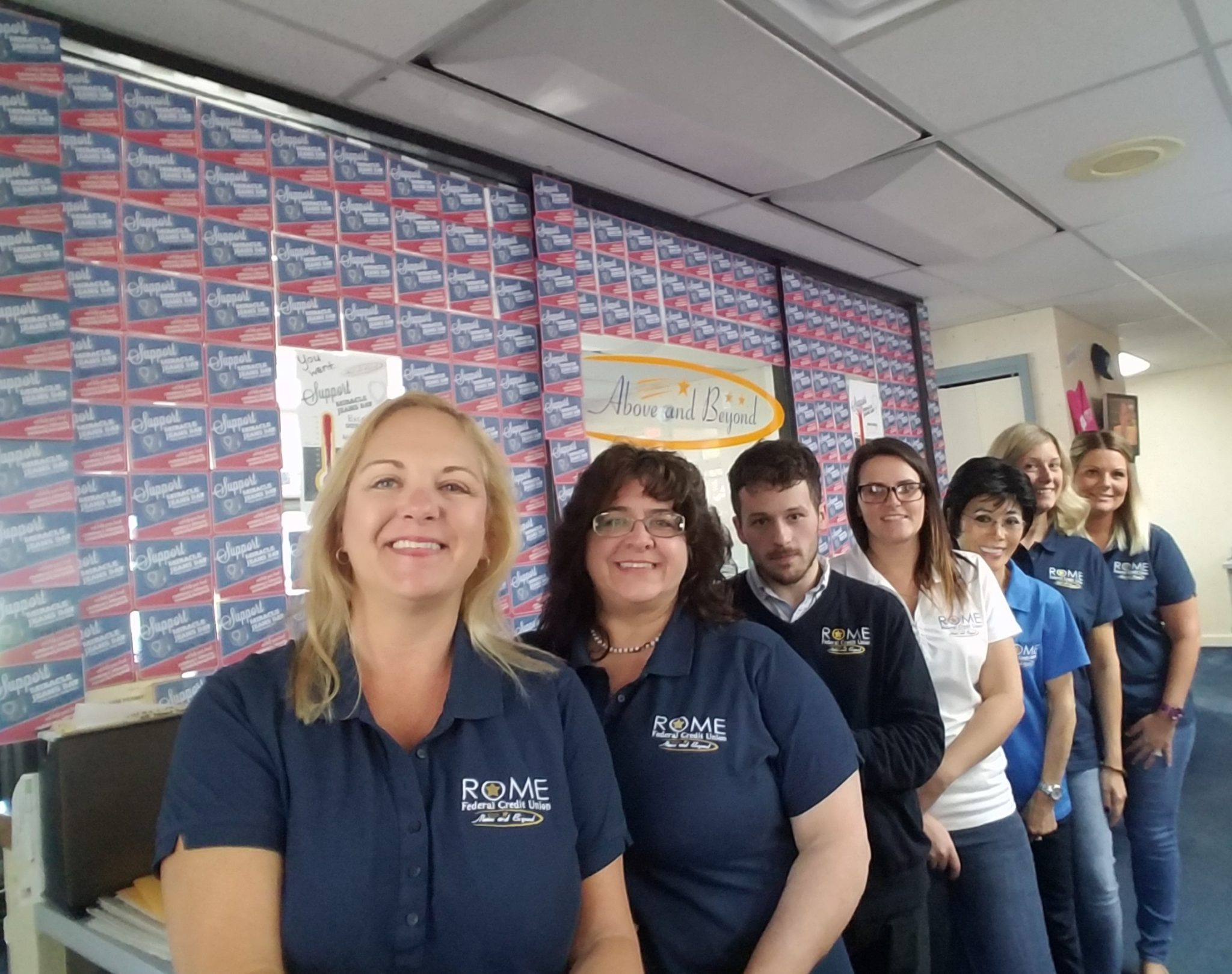 IF YOU LIVE IN ROME, YOU CAN JOIN & EARN UP TO $45!
The National Credit Union Administration has approved the Rome Federal Credit Union's application for a Community Charter. That means that if you live, work, worship or attend school in the city of Rome, you can become a member! We're excited to extend membership to those of you who previously were not eligible to join. Please stop in today and take advantage of our special membership promotion where you can earn up to $45.
Alloya Corp FCU
Albany, NY
221381715
For Further Credit
Rome FCU
Routing 221379536
Final Credit
Member's Account Number, Name & Address