Rome Federal Credit Union was happy to support the 2017 Honor America Days by having a float in the parade.
Read more
Your Home Town Credit Union
Download A Free ATM Locator App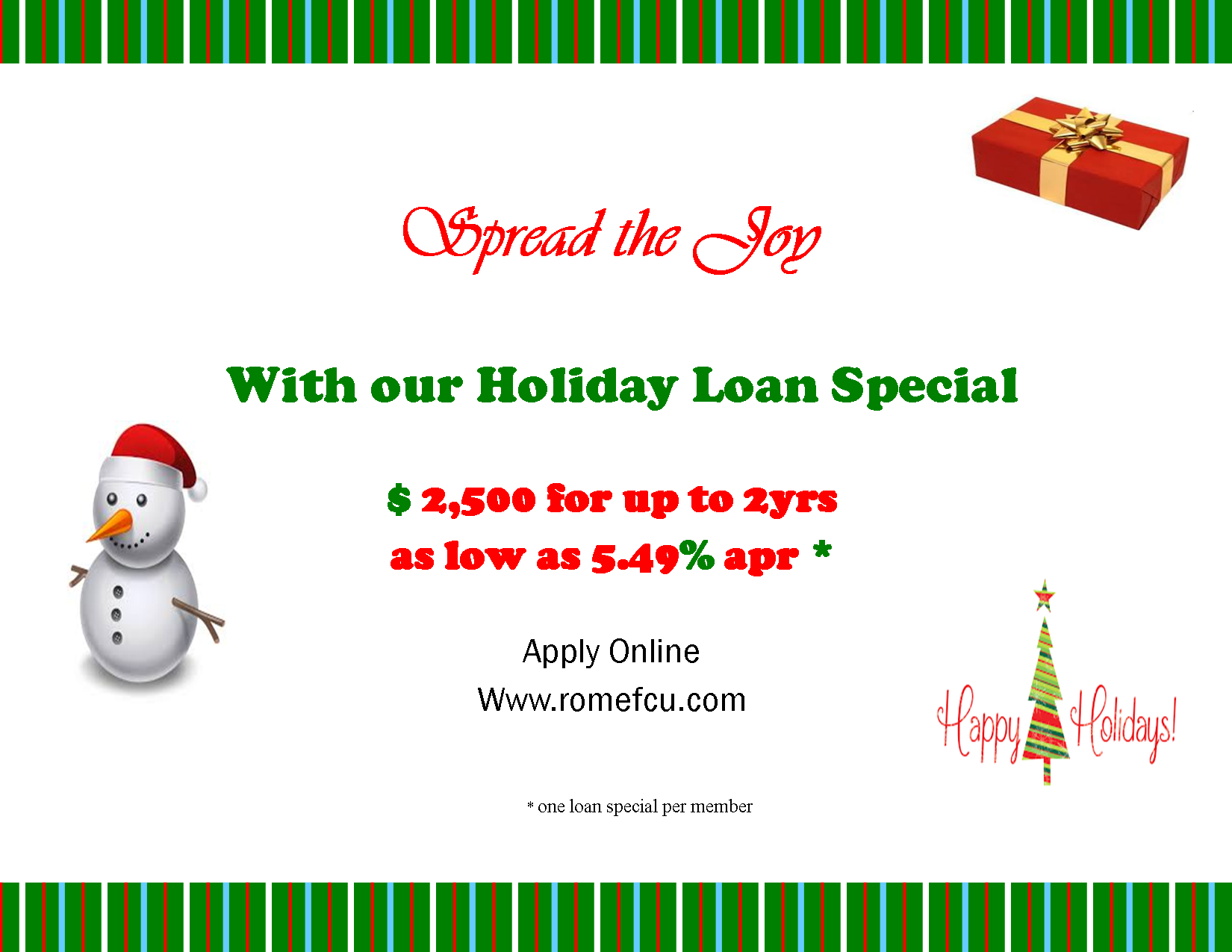 Wire Instructions
Alloya Corp FCU
Albany, NY
221381715
For Further Credit
Rome FCU
Routing 221379536
Final Credit
Member's Account Number, Name & Address
We Will Be Closed Thursday, November 23rd for Thanksgiving.
We Will Be Open Friday, November 24th.
IF YOU LIVE IN ROME, YOU CAN JOIN!
The National Credit Union Administration has approved the Rome Federal Credit Union's application for a Community Charter. That means that if you live, work, worship or attend school in the city of Rome, you can become a member! We're excited to extend membership to those of you who previously were not eligible to join. Please stop in today and take advantage of our special membership promotion where you can earn up to $45.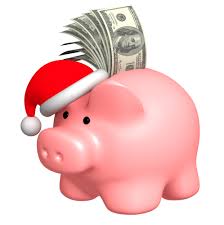 ATTENTION HOLIDAY CLUB MEMBERS
It's that time of year again
Funds from your Christmas Club Account were automatically transferred on
November 1st  to your regular share account.
Don't have a holiday account? Open one today!
Rome Federal Credit Union is offering college-bound high school seniors the opportunity to compete for statewide college scholarships. Scholarships will be awarded in the amounts of $1,000 and $500 and may be used at a two or four year accredited educational institution.
There is no fee for submitting an application, but members MUST be:
Members of the Rome Federal Credit Union;
-College-bound high school seniors at the time of application; and
-Attending either a two-or-four year accredited educational institution for the first time in the fall of 2017.
In early spring, applications will be judged against other submissions statewide. Winners will be announced in May.
For more information about this scholarship program, contact Amberly Seelig at our office by
calling 315 339-1658.
Application Deadline : Jan. 5, 2018